I was so excited to get my hands on this book, the latest in a line of tempting treats that Isabella May has unleashed on the world! So take a seat, grab a slice of cake, and get ready to go on this adventure with me!
Big thanks to Isabella for providing me with a copy of the book for review, and to Rachel from Rachels Random Resources for inviting me to be part of this blog tour.
Blurb
1960's Somerset is no fun for cousins Polly and Annabelle Williams. Mourning their non-existent love lives, and the mundanity of village life, their only pleasure is baking – until a chance encounter has them magically transported to the bright lights of London… in 2019!
Promised a chance of love, first they must teach the people of the future about the simpler pleasures of life by becoming Cake Fairies. Over the course of a year they set off on a delectable tour of the UK, dropping off cakes in the most unexpected of places and replacing the lure of technology with much sweeter temptations.​
But will their philanthropical endeavours lead them to everlasting love? Or will they discover you can't have your cake and eat it?
Review
As always, Isabella Mays books leave me with serious cravings for something sweet and tasty! Luckily for me, I read this over the festive season, which meant there was plenty of tasty treats on hand to keep me happy whilst I pored over the pages!
This book was a fantastic adventure from start to finish, with May's brilliant writing painting a vivid picture of every scene – Taking you from cosy bakeries filled with the sweet scent of baked goodies, all the way to the smoke-hazed fields of Glastonbury festival, and everything in between. I LOVED the premise of Polly and Annabelle taking a trip to the future (Our present day), trying their best to get us all to put our technology down for a while and just enjoy the moment. And some cake!
The tour of the UK that the cousins embark on covers a plethora of towns, cities and villages; each time the essence of each place is captured perfectly, from the busy streets of London, the darker underworld of Edinburgh in the midst of a chilly Scottish winter, to the wonders of the seaside in Cornwall.
I found Polly and Annabelle to both be very likeable characters overall, though Annabelle did behave rather atrociously at some points (Though I won't go deeper into that, at the risk of spoiling things!) but I feel she did redeem herself some in the end. The rest of the cast were just as entertaining, with Nigel, the worlds most reluctant chauffeur, and Alex, the hunky Danish chef who seems to be just as tasty as the cakes he bakes! My favourite had to be Ivy, though. Her attitude, her behaviour, her constant rebelling against authority (i.e. her Mum and her college!) definitely took me back to my own teenage years. Remembering when I was the surly teenager, tagging along on adventures I really shouldn't have been going on just to avoid the things I should be doing!
If you've already read some of Isabella Mays work, you can rest assured this book is as wonderful as any of it's predecessors. If you haven't, I highly recommend you get your hands on a copy of this and get started! Once you get the bug, you'll want to read every one of her books! (Just be sure to keep plenty snacks on hand…)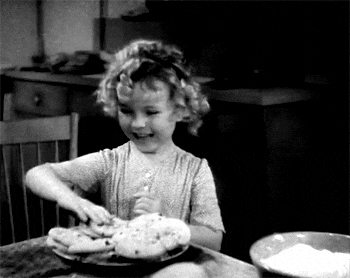 Purchase Links
About The Author
Isabella May lives in (mostly) sunny Andalusia, Spain with her husband, daughter and son, creatively inspired by the mountains and the sea. Having grown up on Glastonbury's ley lines however, she's unable to completely shake off her spiritual inner child, and is a Law of Attraction fanatic.
Cake, cocktail, churros, ice cream and travel obsessed, she also loves nothing more than to (quietly) break life's rules.
The Cake Fairies is her fifth novel.
Social Media
Website – www.isabellamayauthor.com
Twitter – @IsabellaMayBks
Facebook – @IsabellaMayAuthor
Instagram – @Isabella_May_Author